COWORKING HUB SIMPLE PRICING
Surround yourself with other people living and building their dreams.
Easy & AFFORBable. whether you are a digital nomad, cubical escapee or just want to get out of the home office, coworking in byron bay is the perfect place to MINGLE WITH A CREATIVE AND ENTREPRENEURIAL COMMUNITY
Casual hot desk (or try before u buy)

Mon-Fri 8am-5pm access

Pre-book or buy in the Hub
Work part-time & flexibly *

Unlimited 24hr keyless entry

12 days access (prepaid monthly)
Full-time workspace +benefits**

Unlimited 24/7 keyless entry

Unlimited access (prepaid monthly)
ZERO ADDITIONAL COSTS
ACCESS ALL RESOURCES. No SignuP Hidden fees. UNLIMITED INTERNET
The shared office and coworking hub includes SUPER FAST 100/40Mps high-speed FTTN NBN internet (and seperate ADSL line as backup), choice of seating & stand-up desks, private Skype-booths, access to fast wifi printing & scanning, meeting areas, all set in a modern creative space.
* Flexi Member status provides the options of a hot-desk, out of hours (24hr) access, business address and community mailbox, as well as discounts off workshops and events.
** Full Member status in addition provides the option of a workstation (rather than hot-desk) and are eligible for discount rates for long term memberships greater than 6 months. As part of our exchange program Full Members can access to our Coworking Partners spaces for 2 days per month for free.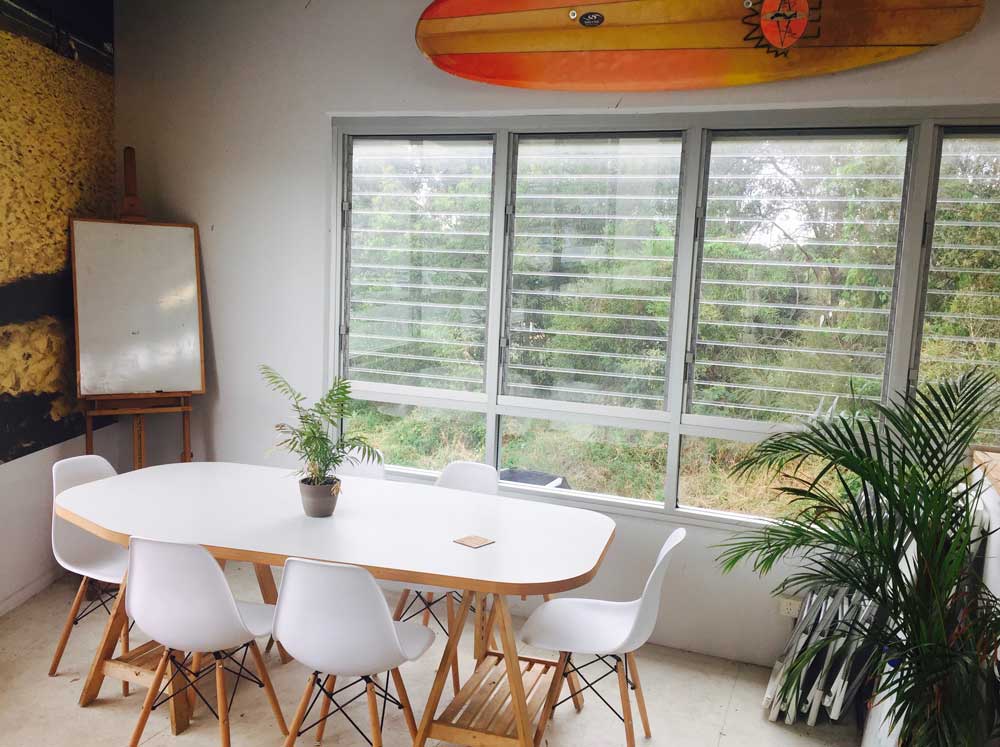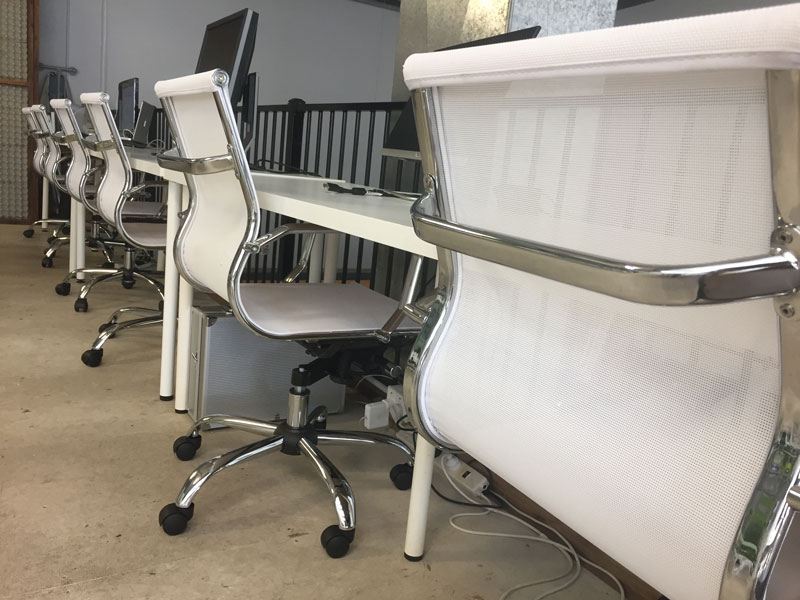 Local Community WITH Global Reach
WE ALSO HAVE A COWORKING VISA WHICH ALLOWS OUR ACTIVE MEMBERS OF ONE SPACE TO USE OTHER COWORKING SPACES AROUND THE WORLD FOR FREE FOR 1-3 DAYS
Come and VISIT US
New to Byron Bay? Watch us on YouTube to see how we roll.

Surround yourself with other people living and building their dreams.
Better still, come and visit the startup coworking and innovation hub in the Byron Bay Arts & Industry Park.
LOCAL CAFETIVITY
Whether takeaways or fully catered events, use the fabulous 100 Mile Table. Located just downstairs, 100 Mile Table practices a locavore philosophy preferring to use local produce where possible. Also great single origin coffee by our friends and local roasters Marvell St.
Need a place to stay?
As well as the gorgeous surf beaches of Byron Bay, there are also lots of other beautiful places to check out and stay. Bangalow, Mullumbimby, Brunswick Heads are just a few of the local towns just 15mins away and of course we have two airports Ballina (BNK) and Gold Coast (OOL) just 30mins either way on the highway.
INNO INSTA FEED @startinno_byroncowork